For History, Melly Charlotte has kindly given me permission to include her notes on this website. These notes follow the AQA GCSE History B
(9145)
specification. The specification can be downloaded by clicking
here
.
​These notes are divided into unit 1 and unit 2. Topics from the two units are as follows:
Unit 1:
Origin of the Cold war 1945-60
Crises of the Cold War and Detente 1960-80
Collapse of Communism and Post Cold War world 1980 - 2000
Unit 2:
The Roaring 20s USA 1918-1929
Stalin's dictatorship USSR 1924-1941
Race Relations in the USA 1945-68
The notes can be accessed via google drive by clicking on the buttons below:
Powered by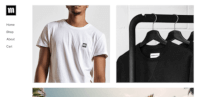 Create your own unique website with customizable templates.